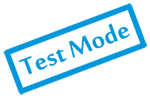 Data Usage Statistics for GGBN Core Members
Please select one of the core member institutions to see the reports
Usage stats provide monthly reports on how often data of individual core members have been included in searches, what search terms have been used and from which countries the queries were started. A global statistics on all core members is also provided.
We use Piwik as general web analysis tool for ggbn.org and all of its subdomains. To provide detailed usage stats we log the results of each query to combine Piwik and GGBN sample data. Please check also our privacy statement for more information.
Showing 1-20 of 36 items.
| Institution Full Name | Country | Date Of Joining | Online Since | Member Status | Usage Stats |
| --- | --- | --- | --- | --- | --- |
| Global Genome Biodiversity Network | (not set) | (not set) | (not set) | (not set) | Go to Stats |
| African Centre for DNA Barcoding, University of Johannesburg | ZA | 2017-07-11 | 2018-07-06 | Core | Go to Stats |
| AIT Austrian Institute of Technology GmbH | AT | 2011-08-29 | 2011-08-29 | Associate | Go to Stats |
| Arctos | US | 2018-11-21 | 0000-00-00 | Core | Go to Stats |
| Arctos/Museum of Southwestern Biology | US | 2015-09-21 | 0000-00-00 | Core | Go to Stats |
| Arctos/University of Alaska Museum of the North | US | 2017-07-31 | 0000-00-00 | Associate, Voting | Go to Stats |
| Arctos/University of California, Berkeley, Museum of Vertebrate Zoology | US | 2017-07-11 | 0000-00-00 | Associate, Voting | Go to Stats |
| Biodiversity Research and Teaching Collections, Texas A&M University | US | 2017-04-03 | 2018-10-08 | Core, Voting | Go to Stats |
| Botanic Garden and Botanical Museum Berlin | DE | 2007-06-01 | 2009-06-15 | Core, Voting | Go to Stats |
| Centre for Biodiversity Genomics | CA | 2017-08-29 | 2018-05-11 | Core, Voting | Go to Stats |
| Centro de Ornitología y Biodiversidad | PE | 2017-06-22 | 2018-08-17 | Core, Voting | Go to Stats |
| Charles University in Prague | CZ | 2014-09-18 | 2015-09-01 | Core, Voting | Go to Stats |
| China National GeneBank | CN | 2013-04-15 | 2017-12-11 | Core, Voting | Go to Stats |
| Denver Botanic Gardens | US | 2017-03-01 | 2017-08-07 | Core, Voting | Go to Stats |
| Dr. Cecilia Koo Botanic Conservation Center | CN | 2019-01-22 | 0000-00-00 | Associate | Go to Stats |
| Institute of Vertebrate Biology, The Czech Academy of Sciences | CZ | 2015-08-10 | 2016-06-06 | Core, Voting | Go to Stats |
| Leibniz Institute DSMZ | DE | 2007-06-01 | 2009-06-15 | Core, Voting | Go to Stats |
| Museo de Zoología, Pontificia Universidad Católica del Ecuador | EC | 2015-06-03 | 2016-06-16 | Core, Voting | Go to Stats |
| Museum für Naturkunde | DE | 2014-02-10 | 2016-06-18 | Core, Voting | Go to Stats |
| National Museum of Natural History | US | 2011-10-11 | 2013-07-11 | Core, Voting | Go to Stats |
Please provide your feedback below: